Have you ever heard of Wolverine Furniture or Wolverine Upholstery? Yeah, neither have I.
Back during the 2011 holiday season, I was able to pick up this beautiful mid-century couch for a steal of a deal from Nueve. They are a mid-century specialty dealer located inside Lost & Found - a fantastic antique market focusing on mid-century goods with a little bit of other eras mixed in as well. Located in an old furniture factory, in a city formerly known as the "Furniture Capital of the World," it is a perfect place to find what you need.
I was able to get the couch at a steal because the maker was unknown – the tag was illegible. With a little background, one quickly learns that some amazing furniture makers have come from this city. Brand & designer goes a long way in this town – which means treasures could be everywhere. Because the maker was not identified, Nueve gave it a great price and my wife and I gobbled it up.
The design is beautiful. The fabric is fantastic. The size is perfect. But it's been eating at me that I can't read the tag. Until today. I was able to make it out – but I have no idea what it means as I'm not a furniture historian nor am I able to find anything online. And now it's eating at me again. I need your help. Can you direct me to the right place, person, company, specialist that might be able to tell me a little about this couch?
See photos below for details. The is couch 81 inches wide. The tag is under the left cushion, slightly to the left of couch center. The tag measures 3.5 inches by 1.5 inches. With a little trick lighting and the perfect angle, the word "Wolverine" in fancy lettering can clearly be read (I'm pretty proud of uncovering that). The style of the logo looks older than mid-century, but the couch is clearly from the 1950s-1960s.  Can you help me identify what I have?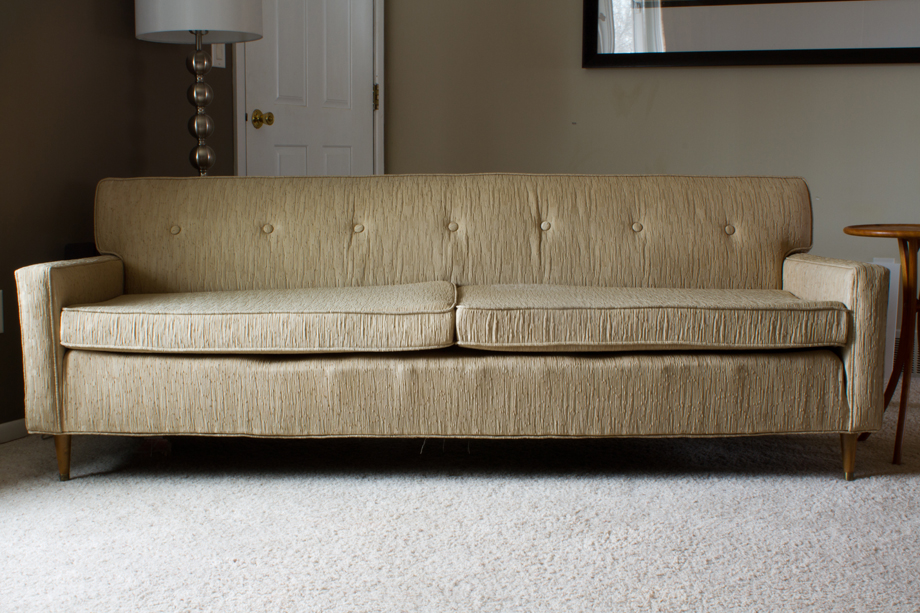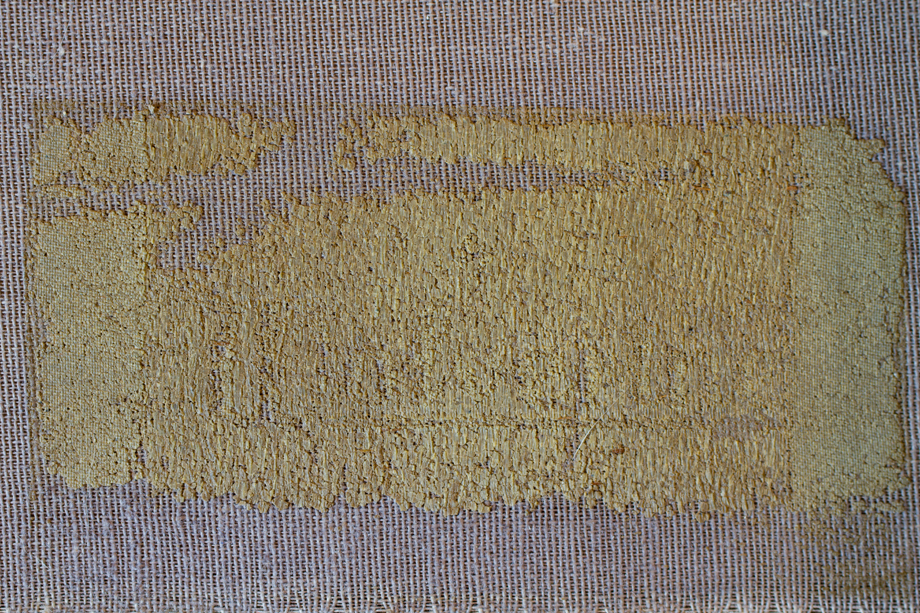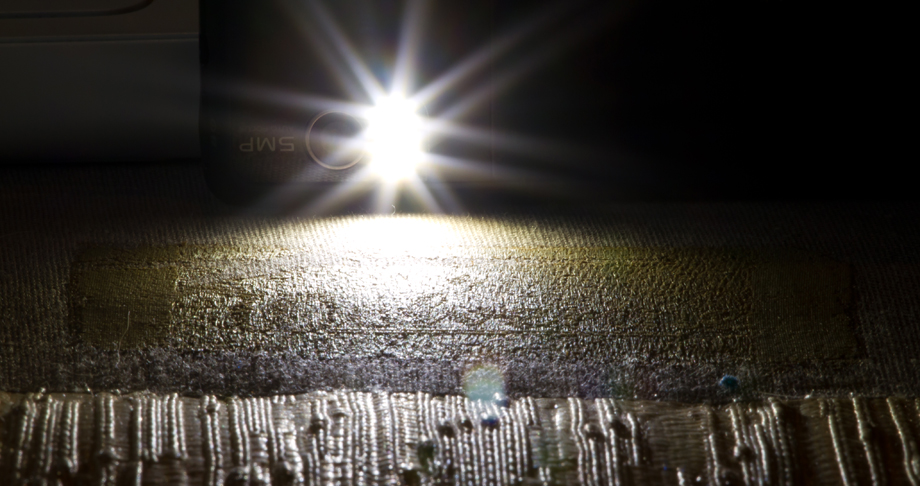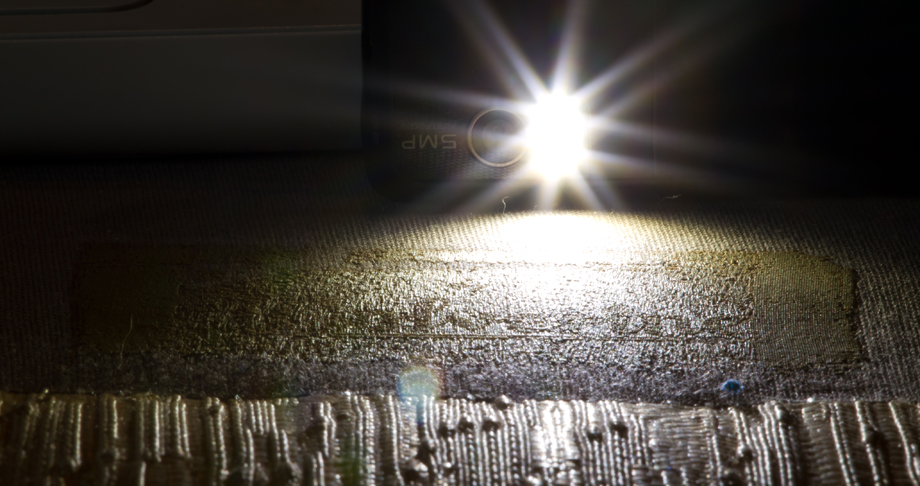 Okay historians, get to work and help me out! Let me know if you have questions!